PCT Legal and International Affairs Department
The Department is composed of the PCT Legal Division, the PCT International Cooperation Division and the PCT Business Development Division.
The Department is responsible for the development of policies and the provision of strategic direction to preserve and strengthen the role of the PCT as the central node in the international patent system, and for the support of PCT system stakeholders, including Member States (and their IP-Offices in their capacities as PCT receiving Offices, International Searching and Preliminary Examining Authorities, and designated and elected Offices), the user community, and intergovernmental and non-governmental organizations.
Responsible for:
Further details available in the latest Program and Budget Report.
Management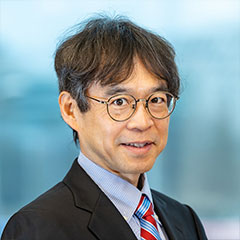 Senior Director: NATSUME Kenichiro