Technology and Innovation Support Division
The Technology and Innovation Support Division supports Member States in planning and managing national projects for establishing and developing Technology and Innovation Support Centers (TISCs) and building capacity to plan and manage national TISC projects, through sharing of experiences and best practices.
The Division oversees the following Sections:
The Patent Analysis Section is responsible for activities related to patent analytics, including: training; preparation and support in drafting patent landscape reports and WIPO Technology Trends (WITT) publications.
The TISC Project Development and Promotion Section is responsible for raising awareness on technology and innovation support services among Member States including through the animation of the eTISC community platform and promotion of the exchange of knowledge, experience, and best practices. It maintains relations with national stakeholders, particularly government authorities and national network focal points to ensure a steady development of a national TISC network's sustainability and corresponding maturity level.
The TISC Services Section is responsible for ensuring the sustainable development of TISCs, including through project management support for national and regional projects and the implementation of training. The Section also coordinates activities related to the implementation of related Development Agenda Recommendations regarding access to information and knowledge and to technology transfer, as well as the Inventor Assistance Program (IAP) with the Patent Law Division, the IAP Steering Committee, and TISCs.
Further details available in the latest Program and Budget Report.
Management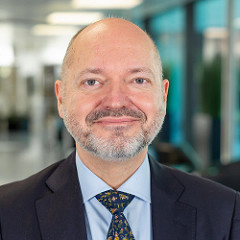 Director: CZAJKOWSKI Andrew